Menu
Students Testimonials
---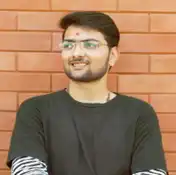 Mr. Jeet Patel
CSE [2018-22]
Company Name: Cloud that Technologies, Vadodara
Package: 9.0 LPA
ITM Vocational University provided me with career opportunities and placement opportunities through its numerous campus drives with top recruiters. I was able to receive the training which i required from the career development cell, allowing me get a lucrative job for my placements. I am grateful for the learning experience which I got while learning at ITM Vocational University. The faculties and professors of the University provide me with a comprehensive learning exposure, in both my academics and my creative passion.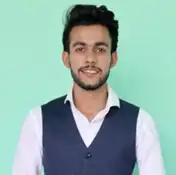 Mr. Dheeraj Tiwari
Mechanical [2018-22]
Company Name: Property Pistol, Vadodara.
Package: 7.85 LPA
I currently work for Property Pistol and I am an ex-student of ITM Vocational University. I have lots of fond memories which I would never forget and will always cherish them. ITM Vocational University gave me fame. I had a great support from ITM Vocational University faculty, both moral and strategic support. They were always helpful at the eleventh hour in any condition. The notes of ITM Vocational University had good set of solved and unsolved question. Other than studies college helped me in extracurricular activities
Mr. Preet Sheth
MBA Marketing [2020-22]
Company Name: Property Pistol, Vadodara.
Package: 7.85 LPA
"Just like every student has questions, doubts on the first day, I too had them. How the college would be, how the faculties will be, what will be the environment and so on. When I met the faculties and shared my questions, their way of answering and guiding made my journey here so easy. You would not believe but whatever goal I have achieved today is all credited to ITM Vocational University and its Management. They bring us internship as well as placement in companies along with making us industry ready. If you are focused and dedicated enough, the college will put you on the right path of your career. ITM Vocational University training and placement cell's great assistance and grooming contributed significantly to acquire professional skills."
Mr. Meet Makwana
CSE [2018-22]
Company Name: LA net Team Software Solution, Vadodara
Package: 3.05 LPA
I thank my CSE department and its faculty members for encouraging me to think globally and spread my wings to take off for the land of rising Sun. Practical labs with best assistants were always at the support for the student. and I appreciate the support of my Training and placement Department for shaping my career and getting me placed in LA net Team Software Solution, Vadodara.. Yes ITM Vocational University, The best choice in Vadodara.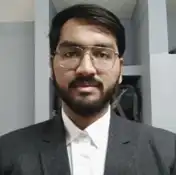 Mr. Rohit Suthar
MBA Finance [2020-22]
Company Name: TORRECID India PVT. LTD.
Package: 2.64 LPA
My Institute has always given me confidence to approach my dreams with planning and preparation. The extracurricular activities, internship opportunities, expert talks, Industry–Academia interface and holistic education ensured that we have a degree and the skills to excel in the field we are.
Mr. Kartavya Shashtri
BBA [2019-22]
Company Name: Patterns, Vadodara.
Package: 2.58 LPA
It has been a privilege to be associated with ITM Vocational University. The journey has been really great all through the way. I would appreciate the Training and Placement Department and faculty for being supportive and providing us the endless opportunities for getting placed. I would like to thank my college for the efforts they did in getting me placed at I clean technology that has provided an awesome start to my career." Yes ITM Vocational University, The best choice in Vadodara…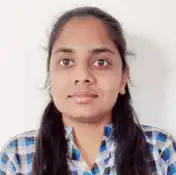 Ms. Bhumika Desai
MBA HR[2020-22]
Company Name: Shankar Packaging Limited
Package: 2.16 LPA
Spending two years in the management department was a life changing experience for me. The faculties have helped me throughout to get well acquainted with the technicalities of my field. So, my decision of taking admission here proved to be the best for me. ITM Vocational University is not only helped me to become an efficient HR but also gained me an invaluable experience of spending 2 years with such great faculties and principal and now i am working with Shankar packaging Limited. Yes ITM Vocational University, The best choice in Vadodara.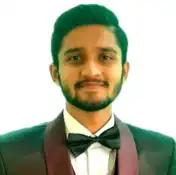 Mr. Kunjan Rawal
BSC-IC [2019-22]
Company Name: Bonafide Research & Marketing Pvt Ltd, Vadodara.
Package: 2.04 LPA
I thanks to ITM Vocational University, Industrial Chemistry Department and Training & Placement Section, who guided and helped a lot to make me capable to be placed in campus and at the level of success. With and Apart the education, our college provides different programs for developing Corporate level skills with technical skills, (e.g. Campus to Corporate, Quality Improvement Program etc.) which helped me a lot in present my ideas over the world using these skills. Yes ITM Vocational University the best choice in Vadodara.
Mr. Srujal Patel
MSC-IC [2020-22]
Company Name: Noble Hygiene Pvt Ltd, Vadodara.
Package: 2.0 LPA
Learning at ITM Vocational University has provided me with the much needed learning experience which has not only shaped my knowledge, but it has also provided me with the most enriching global experience.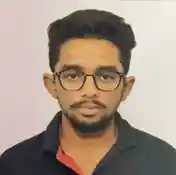 Mr. Daksh Parmar
Mechatronics (2018-2022)
Company name: GREY MATTER ROBOTICS PRVITE LIMITED
My decision to start with ITM Vocational University was absolutely right and that paved the way to my career. My humble request to companies is please don't think that college name matters- how the college grooming up the students matters. Thanks to ITM Vocational University for helping me to find out myself. Thanks to Grey Matter Robotics Pvt Ltd for the trust on me.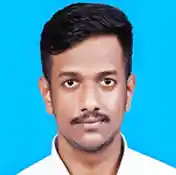 Mr. Shubham Pawar
B.Tech Mechatronics [Batch 2018-22]
Company Name: Matrix Comsec, Vadodara.
"It gives me immense proudness to call myself as a part of ITM Vocational University. The support from each faculty and staff gave me hope to move forward and shine more and more. Because of their efforts only I have been selected in Matrix Comsec. The Training and Placement staff was also cooperative and very much supportive. I am very thankful to them for giving me such guidance and support and helped me shape my future in a brighter way." Yes ITM Vocational University, The best choice in Vadodara
Need help
choosing a Program?
Talk to us about which program best suits your professional career.
Enquire Now
---
Enquire Now