Life of a "CHEF"
---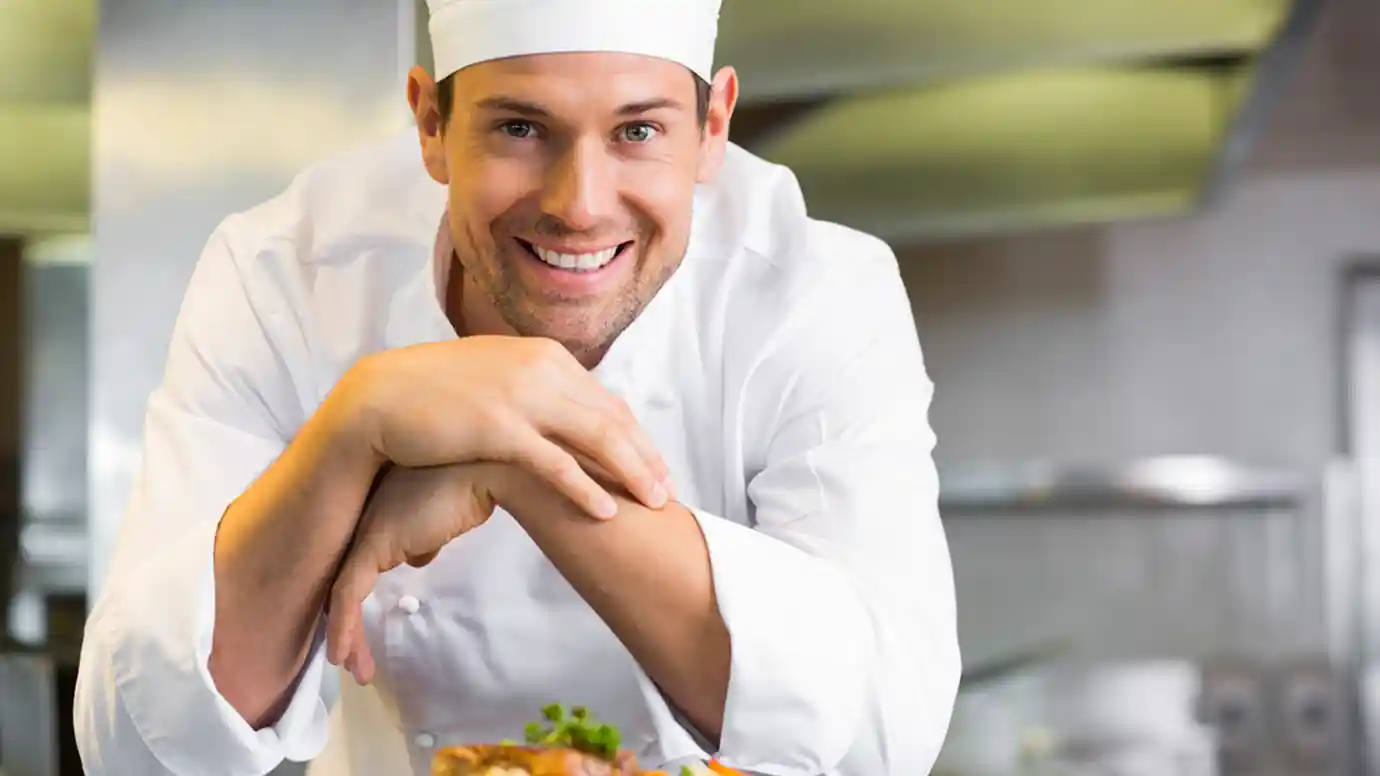 A decision to become a chef may be taken once, but the reality of that goal continues throughout one's career. One of the difficult decisions to make is choosing what career to pursue, and it should not be taken lightly ever. There are many courses which can help you in becoming a chef. Some of the courses are Bachelor of Hotel Management (BHM) in Culinary, B.Sc. in Hospitality and Hotel Management, and many more. Hotel management courses are important if you want to become a chef. An excellent career choice is becoming a Chef, but, as with every job, there come some ups and downs. But if one chooses to go into food service, one will be rewarded with a fulfilling job that offers freedom and creativity and is constantly changing.
In the words of Thomas Keller, "when you acknowledge, as you must, there is no such thing as perfect food, only the idea of it, then the real purpose of striving towards perfection becomes clear, that is to make people happy, that is what cooking is all about". A person holding the title of 'cook' mostly spends most of each day simply cooking. A chef may also easily become a part-time personnel manager, businessman, public relations specialist, and special events coordinator.
Being a good chef requires a lot of different talents: apart from basic food knowledge, it also requires that you have a love and passion for food. Keep in mind that you will take much from this job, but this job will take more from you. It's business at the end of the day, but I love to cook, and understanding I will be learning something new every day is the major driving force.
On the downside, intense working conditions take their toll. A chef has to face difficult aspect as long hours, physical demand, and low starting pay. Working in the kitchen can be stressful. If one can't handle stress, becoming a chef may not be the right option. For hotels, and restaurants, weekends are the busiest time of the week, and, as a result, one will almost certainly be working weekends, making it difficult to make plans with family and friends, thus affecting social life.
More and more television shows and films about their life are produced every year, and each of them glamourizes a profession with a seriously dark side. The media mostly manipulates a job to make it seem a very overhyped dream. Television and film always do what they do. There are no vacation days and no benefits in Hotels. For over 14 hours a day, you're expected to stand on your feet. Chefs have to repeatedly work in hot, crowded, busy kitchens full of potentially dangerous equipment, situations, and environments where the stress level is high. Many chefs work for long hours without taking a day off and, for many, suffer from bruises/cuts and many various injuries because they can't call in sick.
So, the advice would be before one starts a career, one should consider all the bad points and weigh them with the benefits for them personally. Make sure that one is passionate and dedicated to cooking because it will become a major part of one's life.
To summarise, if one goes into the Hotel management and hospitality industry with an open heart and mind, knowing what it can bring, then this could be the career for you. It is said every job you do always has some new learning which would make you excel in that field. One always learns from failures as well as from success.
ITM is the best place to learn the hotel management course to become a successful chef. ITM Vocational University provides a hotel management course with which you can succeed in your dream.
Need help
choosing a Program?
Talk to us about which program best suits your professional career.
Enquire Now
---
Enquire Now